The most general settings are set from the menu by that name which appears at the top right of the window. Clicking on that will pop up another window which I have shown below.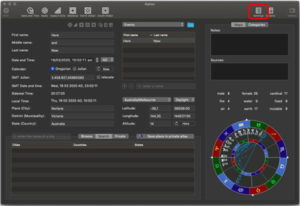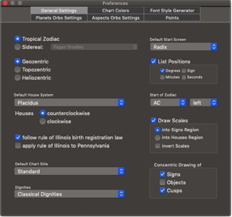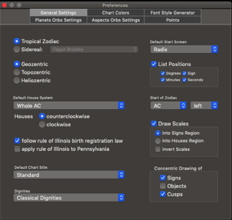 The 'Radix' default can be set here. My own preferences on this pane are not far from the default and are shown at the bottom.
As I set up this program for my own use you will progressively see the screen shots change.
Of interest here, when I first learned astrology I drew charts according to what made most sense to me, and being in the Southern Hemisphere, that was clockwise with Ascendant to the Right, this pane allows you to do that! It also allows for various Vedic configurations. I have long since adopted Western Astrological conventions. However you can have some fun with this!