To do a synastry you need to first have at least two charts available in you database, it does not matter though, if they are in the same category or in two different ones.
In a synastry you have the one chart, which is the base chart, it is displayed "inside", and the chart that is to be observed from inside, this one comes "outside".
the chart inside is the one which is already open… you choose it from the popup menu displayed at number 1 in the graphic
the second chart (outside) is chosen from the menus at 2, by first choosing the category and then one of its charts
this has to be confirmed by clicking "change" at 3 – only then it will be considered by Kairon.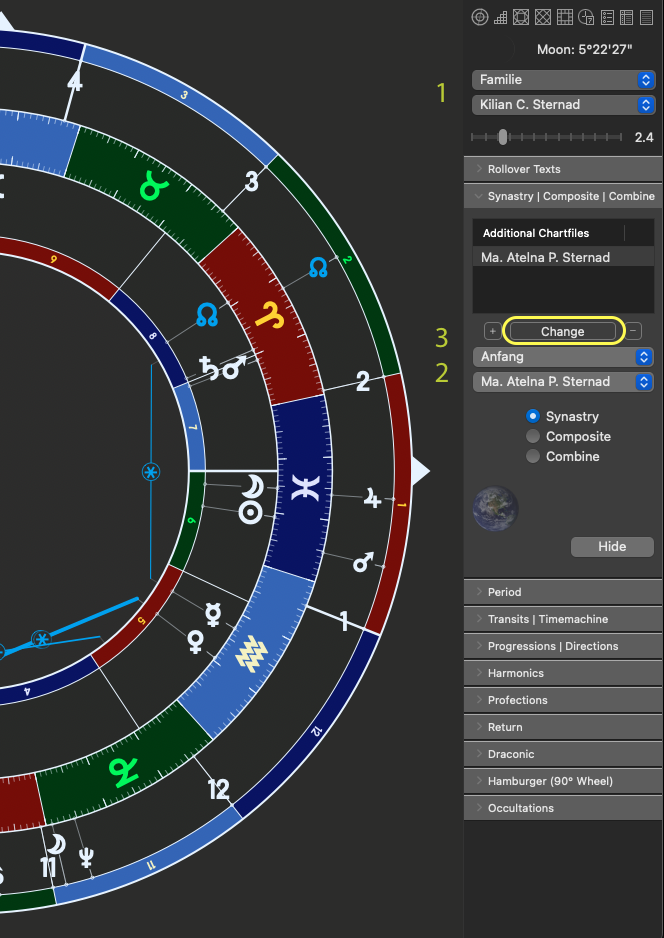 At any time you can simply change the chart at 1 by just selecting, but the chart at 2 has to be also confirmed after selection by clicking "change".
You may want specific settings on which objects to use for synastries and on which aspects to favour, for this the settings need to be specifically changed as hinted at by the following graphic: