Kairon 4 is the sequel of Kairon 3.61 which is still available at https://kairon.cc for older Macs.
Data entry
Data can be entered directly, or imported.
Import
To import existing data, you need .aaf files. AAF is short for Astrological Exchange Format and is also the one and only file-format of Kairon 3.61. Therefore you can import all your existing Kairon-data by means of the import command of the File-menu: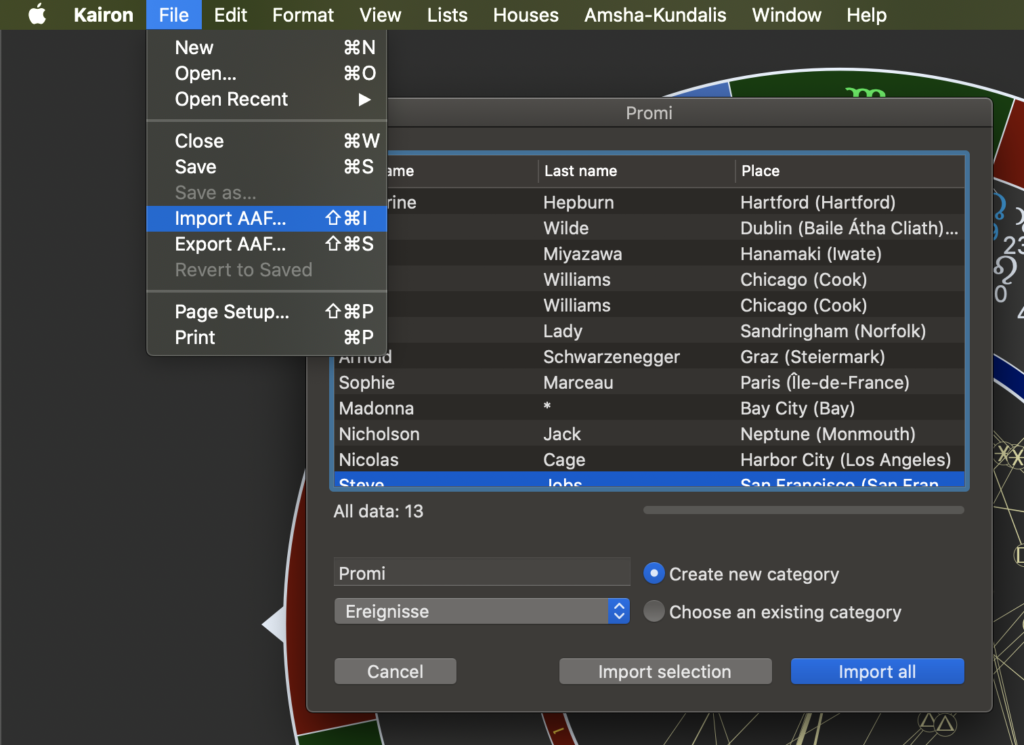 For a better overview, you can classify your horoscopes in Kairon by categories, such as family, friends, customers, celebrities, whatever. During the import you can create a new category or choose an existing one. The name of the file to be imported is always entered as default, but it is advisable to first look in the menu below to see which categories you already have. You can load any selection of horoscopes from a file, or all of them, or cancel the process. To select several horoscopes, hold down either the command key – "command" (for scattered individual selection) or the shift key (for the related selection).
Entry
The input dialog is used for data entry: You can always access it via the view menu in the first section – this section reveals the entire program to you. This is good to know, because you can hide all Kairon controls, even the menu bar – it only reappears when you move the mouse pointer to the top of the screen:

You can also use the calendar icon of the page navigation to enter data: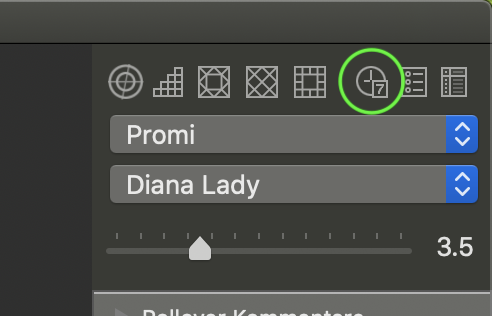 The page navigation is in the graphic view at the top right, in the data entry, however, above the name entry.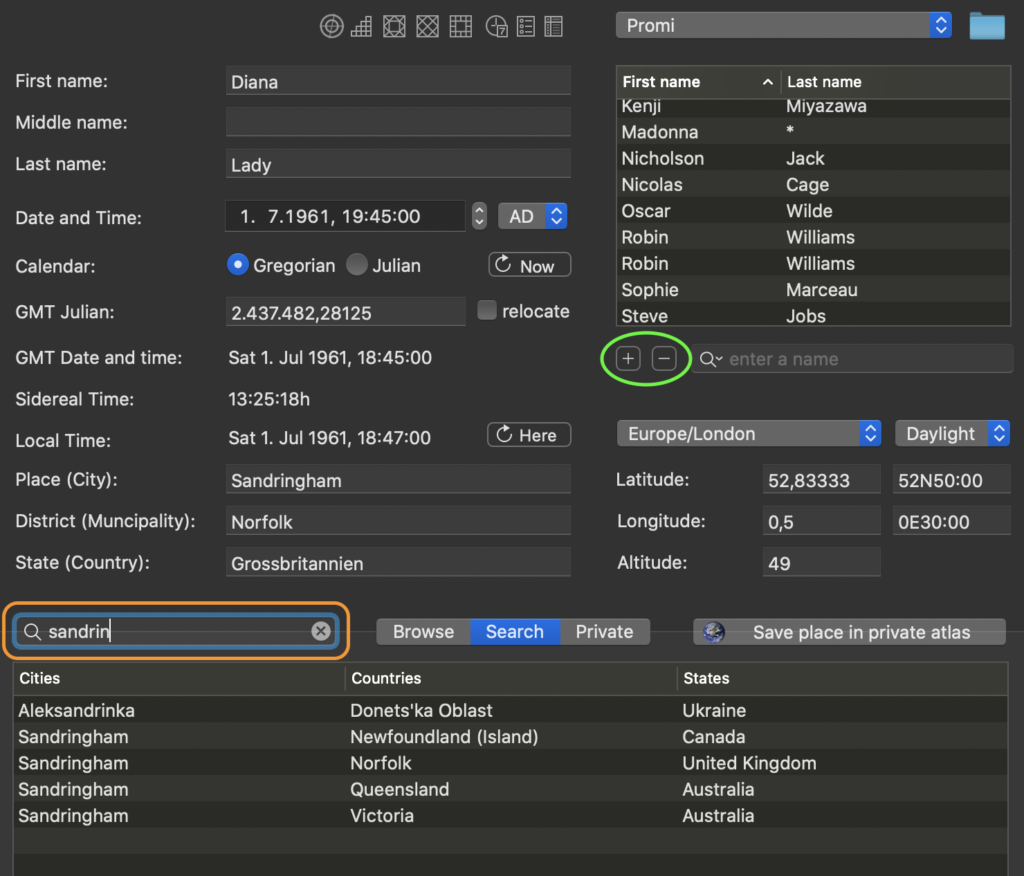 Two areas are key-areas:
1. in green oval
[+] creates a new horoscope
[-] deletes the selected horoscope
2. in orange rectangle
Here you enter a significant part of the name of the place, for which you want to cast your chart. Next you select the entry from the list below, which fits the most. In case the automatically selected timezone for the place should not be ok, or the automatically chosen daylight-saving-time, then you can overwrite them.